I have two things for you, as we approach the Thanksgiving festivities next week and one has to do with creating a security plan.
Firstly, are you aware of the little checkbox that popped up in the PTIN renewal application a couple years ago about having a "written security plan"?
Even sole practitioners must adhere to these new regulations.
Per the Gramm-Leach-Bliley Act, violations can come with a $100k fine, loss of license, and up to 5 years in prison.
YIKES.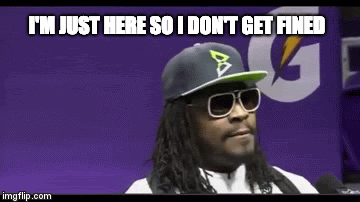 I don't know about you, but I would like to avoid large fines.
So, to that beautiful end, I had the CEO of RushTechSupport (aka Tech4Accountants) pull together for you a free Written Information Security Plan (WISP).
These guys (Tech4Accountants) have been on Accounting Today's Top 100 VARS for the past 2 years, have hundreds of 5* reviews, and have all of their technicians certified by the AICPA in cyber security.
On top of that, they have generously offered a no-obligation, personalized security audit.
If you need or want help completing the WISP template, RushTech can do all the work for you so that you are in compliance with federal and state law.
AND we have negotiated a lowered rate for all AdvisorProMarketer clients and friends — just mention it to the consultant.
Also, if you didn't catch it, I recently did a podcast with head of Tech4Accountants, Andrew Lassise, that will give you lots more details on this subject. Check it out.
Ok, second thing…
Boy, was that All-Star panel I hosted on Thursday, November 11th fun.
We had over 300 people on that thing, and they all heard five very distinct practice models, and how their owners are preparing for busy season.
VERY much worth a listen.
Have a fantastic holiday, and enjoy those resources as you do…
Serve the world unselfishly and profit.